June Newsletter
Posted on
Happy Fathers Day!
Happy Fathers Day to all the dads out there!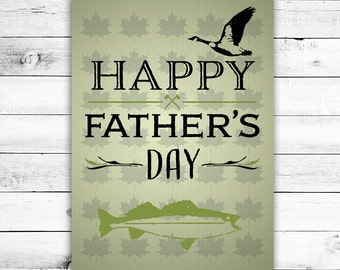 ---
Up-Coming Events
Fathers Day Sale:  We are having a huge Fathers Day Sale!  Check out our flyer below for some awesome deals.  If there is something you (or your dad) are after that we haven't listed, let us know and we will be sure to make you happy!
 Pacific Gateway Marina Fishing Derby:  This year is the grand opening for the 'new' PGM.  The derby will be held on Fathers Day weekend, June 18 and 19, and tickets are $500 per boat.  Tickets are available at Island Outfitters and Mill Bay Marina.
Sooke Salt Water Series: The Series is the amalgamation of three popular, well established Sooke fishing derbies beginning the season with the Sooke Halibut Derby followed by the Sooke Coho Derby, and wrapped up with the Sooke Boxing Day Derby. For more information, please visit http://www.sookesaltwaterseries.ca/
---
Port Renfrew Fishing
Take your dad fishing for a memory of a lifetime!  Our fishing Charters are booking up quickly in Port Renfrew for the summer months but we still have a few packages available!  Check out below for some arranged dates or call to customize your own package!
| | | | | |
| --- | --- | --- | --- | --- |
| Check in | Fish | Fish | Fish | Check Out |
| June 20 | June 21 | June 22 | June 23 | June 24 |
| July 7 | July 7 | July 8 | - | July 9 |
| July 10 | July 11 | July 12 | July 13 | July 14 |
| August 1 | August 2 | August 3 | August 4 | August 5 |
| August 28 | August 29 | August 30 | August 31 | August 31 |
| August 10 | August 11 | August 12 | - | August 13 |
Sale's
June Flyer – Click here to view our June flyer out until June 30th  
Fathers Day Flyer – Our Father's Day flyer went out today in the Saanich news.  Check it out for some great Fathers Day Gift Ideas and some awesome savings!  http://fishingvictoria.com/fathers-day-flyer/ 
---
Recipe - Bacon Wrapped Halibut
Ingredients:
18 slices bacon, cut in half
1 1/2 pounds' halibut steaks, cubed
Ground black pepper to taste
Directions:
Cook bacon in a large skillet over medium-high heat until just beginning to brown, but still soft. Set aside until cooled enough to handle.
Preheat your oven's broiler. Season the halibut with pepper. Wrap one piece of bacon around each cube of fish, and secure with a toothpick. Place on a baking sheet.
Broil for about 5 minutes, turning once, until fish is cooked through and bacon is crisp. Transfer to a platter, and serve warm.
---
New In Stock
We have just got in 2 new Browning Safes!
Browning Medallion 28 Standard Gun Safe:  This safe offers the best mix of security, fire protection and interior convenience — features that have made it a top seller for more than a decade. The M28 is the smallest safe in the Medallion line, classified as a Standard size safe. The Axis interior and DPX door panel secures up to 29 long guns with extra space for jewelry, handguns, documents and other important items.  Retails for $4499.99
The Black Label Mark III Tactical safe provides value, security, and convenience for those who want a safe designed for the modern sporting rifle user.  The interior is maximized and perfected for storing the sizes and shapes of gun you own. And you can further customize if you desire. On the door storage is a Browning specialty that allows you to keep the guns you use most often in a place that is easy and fast to get at.  Retails for $2799.99
---
LEH Results
We are all anxiously waiting for our LEH results!  Although we do not have a set date, the results are expected at the end of June!
---
Set Up of the Month
Get set up for your summer full of fishing with an Islander Mooching rod and MR2 Large Arbour reel.  This set up could make an awesome Fathers Day gift!
The Islander Mooching Rod is built for the rugged Pacific North West.  Durability and functionality are prominent, coupled with sleek lines and clean looks. This rod lives up to Islander standards in every way.
The MR2LA brings together all the loved features of the MR2 and MR3. It relies upon the framework of the MR2 and its free-spool capabilities but it also incorporates a large arbor like the MR3. With this large arbor, comes the space for a larger sculpted drag knob allowing for easier drag adjustment.
Like all of Islander's mooching reels, the MR2LA is built for harsh saltwater conditions. From its fully anodized frame, spool and smaller components to the hefty brass clutch, all of the components are machined from materials that will last in a saltwater environment. We're not kidding when we say this reel is built to endure the elements
For more details, call us at 250-475-4969 or visit http://www.islander.com/rod and http://www.islander.com/reels/mr2la
---